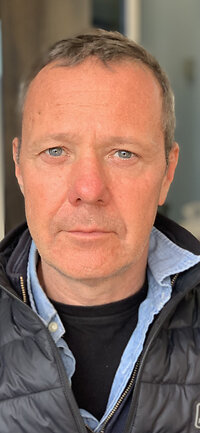 Psychotherapy and Counselling in Oxford
I am a UKCP registered counsellor and psychotherapist. I have had a private therapy practice initially in London in 1998 and in Oxford since 2000 with referrals from GPs, Occupational Health, employee assistance providers and boarding recovery, as well as private referrals now based mainly on reputation and experience.

I work with a wide range of problems, typical among these are anxiety, relationship problems, depression, life crisis, addictions and low self-esteem. I have helped over 600 local people from all walks of life to personally develop, overcome their problems and lead more satisfying and rewarding lives.

I am down to earth, experienced, qualified, professional and ethical offering a local counselling and psychotherapy service providing short and long term work to suit your specific needs.

I am very aware that finding a counsellor or therapist is a minefield – this web site is aimed at explaining clearly what I offer and provides information on counselling and psychotherapy, the difference between them, through some examples of the work which I do. Please read the sections which follow.

Location
I have practice rooms in East Oxford (within easy access of the ring road and from A34 for East and South Oxford, Abingdon, Bicester, Didcot, Thame and Wheatley) and in Jericho very close to Oxford Town Centre (with easy access from Summertown, North Oxford, Kidlington, Witney and Woodstock).

Cost
I charge £120 for an initial assessment and then fees are agreed on a sliding scale between:

£130 and £150 per hourly session for weekly psychotherapy (£140 for couples). Those on high incomes (hourly rates > £100) are invited to pay an extra amount which will go into my bursary fund.

To make an appointment
At an initial assessment we would discuss the specific problems, difficulties which you are facing, the range of options open to you and different forms of treatment and therapy. Both short term or ongoing in-depth therapy would be considered depending on your needs. Normally I would suggest an initial 6 sessions which would be reviewed.

Referral Service
I also provide a confidential assessment and referral service. After an initial assessment I would refer you to an appropriate, local, trusted professional.